Welcome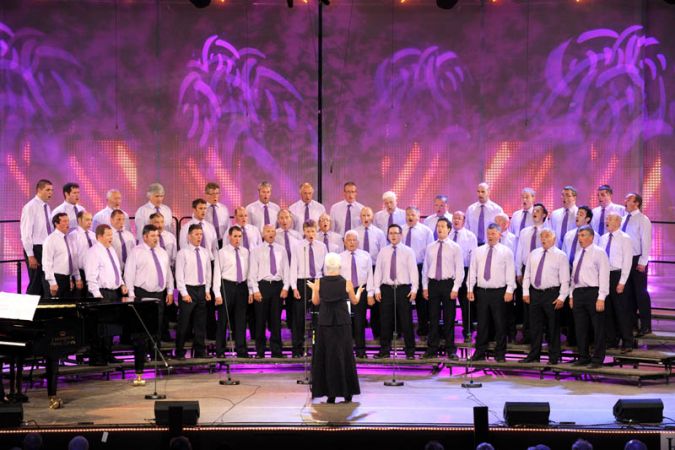 Llangwm Male Voice Choir is based in Llangwm, Corwen, just off the main A5 road in North Wales (LL21 0RA).
Our Rehearsals
Our rehearsals take place on Monday evenings between 7.30pm and 10pm in Llangwm Village Hall.
New Members Always Welcome!
We welcome new members who wish to come along and join us. we also welcome visitors from home and abroad who wish to come to rehearsals to listen.
Our Musical Director
Our musical director is Bethan Smallwood B.Mus
Contact Us
If you would like to get in touch please have a look at our contact page.
Thank You

Cor Meibion Llangwm
https://twitter.com/CorLlangwm
Where Is Côr Meibion Llangwm Based?
Latest News
Santiago de Compostela
Our latest trip was to the beautiful ancient city of Santiago de Compostela in Galicia, North West Spain. We were invited to participate in the main ceremony of the day, 'The Pilgrim's Mass' at the cathedral in Santiago. Later on in the week we were the guests of the 'Coral Lestonnac Singers' and the 'Lambranzas da Ria' folk dancers and singers in a grand concert at Cangas do Morrazo near